"

They're back by popular demand! When you're looking to dance and want the vibe, all you have to do is find a little SOUL! Souled Out's outstanding vocalists, groove-approved rhythm section and one of the best horn sections in the city - The Airtight Horns - will keep everyone at your event dancing from the first note to the last."
— Club 240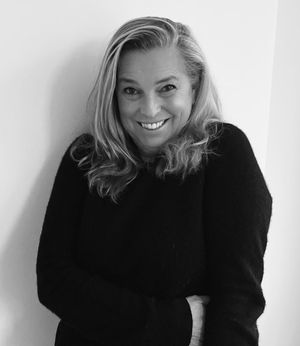 Nancy Herb
Nancy has had extensive background in radio voice over, television, and the stage. In her past, Nancy has performed in numerous musicals throughout the years and  on the boards of TUTS, Arts Club Theatre, and Playhouse theatre.
In years gone by when not performing in a musical Nancy sang and performed in bands. Nancy is a singer songwriter. Her musical contribution of original material can be heard out of the mouths of babes (her students) and her much loved musical group, Calamity Jane.
Nancy's passion for music, singing, and performing continues with her love of R&B and Souled Out.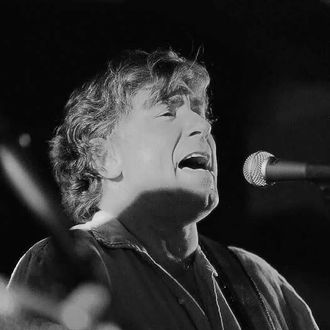 Ken Kirschner 
First exposure to music was sax lessons as a young kid in the northern BC town of Fort St John where I grew up. Played baritone sax and then flute in the high school concert and jazz band (talk about both ends of the scale), then picked up a guitar somewhere around age 14 inspired by the likes of Cat Stevens, James Taylor and Jim Croce etc., leading to performing and writing in the singer/songwriter genre which is something I still do today.
    
I moved down to Vancouver in the late 70's to pursue a musical career, doing solo work around various pubs and at the same time studying voice and singing with the BC Boys Choir, where I was the tenor soloist. Soon after met Geoff Gibbons and formed Silverlode, and after completing a 6-month stint in Australia, came back to Vancouver to record our first EP which contained the song Sky High that was played on radio stations across Canada and received critical acclaim.    
We followed that up with a full-length album that won Best Independent Release at the West Coast Music Awards in 1983 among nominees such as the Payolas. This led to all kinds of great gigs, lots of touring, radio, and TV stuff like the Jimmy Ferguson Show and the Fame Game on CBC, regular appearances on CKVU's The Vancouver Show, and a spot on the couch on The Alan Thicke Show. We also were invited to play some opening  sets for the likes of The Little River Band and Leo Sayer at the Orpheum, David Crosby, the McGarigle Sisters, Levon Helm and Rick Danko at the Commodore, Emmylou Harris at Expo Theatre – oh the memories!!!  It was great while it lasted. 
After that all died down I decided to start a day-job business, give the nightlife up and raise a family. It wasn't too long, however, until I started to get the craving to play music again and so I found myself jamming with friends, which turned into a band, which turned into some gigs, which turned into some more gigs, etc. etc. I guess if music is in your blood you can't step away for long and it has to be part of your life somehow. I even found myself joining a choir again to experience that big vocal harmony sound that you can't get anywhere else.
    
On a trip up north around 2005 I was jamming around a kitchen table after a party at about 4 in the morning with some friends, playing some old country covers and tossing in some stuff we had written here and there, and we had so much fun and liked the sound so much we decided we needed to make this a project – and so the country band Big Jim and the Twins were born. We wrote a bunch, and sang a bunch, and even managed to get on a McDonalds House tour of northern BC and Alberta with Gil Grand and Jake Mathews. After that successful tour we headed down to Nashville to record our first of 2 CD's with Gil producing and some fine Nashville musicians backing us up, changing the name of the band to Deere John at this point, lest we offend any potential CD buyers who might think we didn't have a guy named Jim and 2 bald guys representing twins in the band.  
    
 I have always had diverse musical tastes which led to my picking up many different instruments over the years and being involved in a wide variety of bands and projects ranging from folk to rock, pop, country, choral, whatever - I find redeeming qualities in it all. The one style that was under-represented in my porfolio was R&B, and so when I got a call from Derek asking if I would be interested in coming out to sing with the Souled Out band, I jumped at the chance!     
Marlee Walchuk
Weaned on Gladys Knight and Blood Sweat and Tears, it's no surprise that I have ended up singing with Souled Out. I've spent my life in show business which explains why I park my Yaris between a BMW and a Jaguar at band rehearsals. But, I wouldn't change a thing.
Many bands, (Jude,The Visitors, NightWing, Mistress, Syntax, Marlee & The Thompson Brothers, The Diggers, Stix Shock & Rock, Safari, Sugarbeach) 3 original music CD's, tours of Germany, Canada, the U.S., years of singing on commercials and television, The Jim Byrnes Show, Music, Music, Music, The Irish Rovers, The Fame Game and even doing convention work with Michael Buble. 
I had a national hit country song in the mid 80's called God Bless the Woman and was nominated for 5 BCCMA awards. If only I knew then what I know now about marketing.
I've opened for Carole Pope, Ace of Base, The Northern Pikes, Thomas Dolby, Pursuit of Happiness, the Headpins. I was a bit spoiled playing the Vancouver Coliseum 3 times before I was 17.  Ten years of professional live theatre, the long-running Angry Housewives, 18 Wheels, Little Shop of Horrors, Four Strong Winds, to name a few, which I still do. I've loved it all. Nominated for many awards and even won some of them.
Since 2019 I have been acting in Film and TV can be seen as a recurring judge on So Help Me Todd and some of my other credits include, Bad Seed Returns, Ivy and Bean, Limetown, Making Spirits Bright, Upload, The D Cut and the Tale Blazers. 
I won the battle of Vancouver's Best Solo Rock Acts and one of the coolest for me was the Best Vocalist Award in 1999 for the North American Contest, Talent on Tape.
I wrote Living Out Proud which became a worldwide pride anthem and launched both Whistler and Vancouver Pride houses for the 2010 Winter Olympics. In 2011 I wrote and performed Come On Out, the theme song for the 2011 North American Outgames, which was also the Song of the Year on the Outvoice 2011 Top Ten Countdown in the U.S. With Sugarbeach I played Pride festivals in New York City, the U.S. and England as well as the National Women's Music Festival and BOLDFest. We released 2 CD's, 4 singles and  5 music videos and were inducted into the GLBT Hall Of Fame in the U.S. for creating the first promotional site and  global awards, RightOutTV Music & Video Awards promoting and awarding LGBT original artists.
Took painting a bit more seriously a few years ago and you can check it out here. Lived in Sydney, Australia for 6 years, loved the beaches, struggled with dinner-plate-sized spiders.